The Best Quality Real Silk Pillowcases For Sale Online

10 REASONS TO SLEEP ON A SILK PILLOWCASE IN 2021
Sleeping on the best silk has proven beauty benefits
Look younger - Reduces fine lines & wrinkles
Sleeker smoother hair & no more bed head
Wake up with hydrated glowing skin
Hypoallergenic - A totally natural product
Cooling to sleep on temperature regulating
Relieves symptoms of Eczema, Psoriasis & Acne
Machine washable - super easy to care for
Retains the moisture in your skin
Treat yourself to the worlds best silk pillowcase
Wake up looking & feeling amazing with glowing skin and smoother glossier hair
A 100% Mulberry silk pillowcase is an unparalleled combination of luxury, quality, thickness and durability
We are a family run UK company. Unlike many silk pillowcase suppliers we ship from the UK so you get your pillowcase within a few days and have no import duty to pay.
Now with FREE delivery for silk pillowcase UK
Deliveries outside the UK have a small charge
40% OFF SALE ENDING SOON!




Getting a good night's sleep is so important - for both body and mind. During sleep the brain and body get to rest and recuperate, refreshing both for the demands of the day ahead.
Those who suffer from insomnia will know that better than anyone. But how can sleeping on the best silk pillowcase be of extra benefit?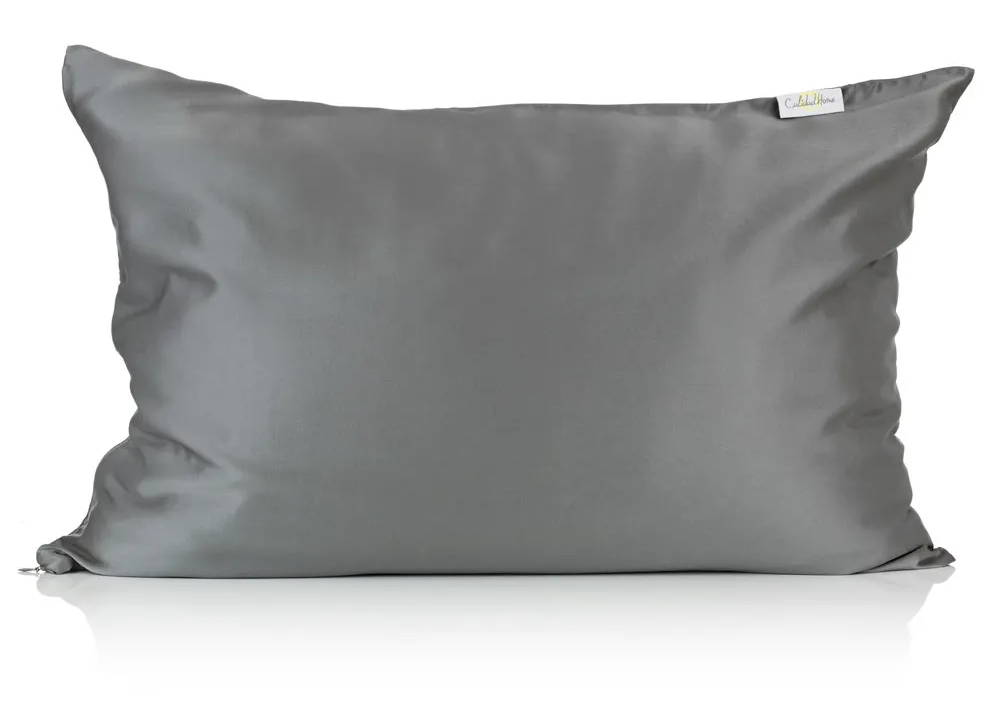 Best silk pillowcase for beauty
It is known as beauty sleep for a reason. Slumbering soundly has been linked to having fresh, glowing skin and bright, clear eyes. When you sleep well you feel and look your best. And the bedlinen you use can have a part to play in this too.
Much of the bedding sold in the UK and abroad is made from cotton. While this is an affordable, easy care fabric, it is not necessarily the premium choice for the health and appearance of your hair and skin.
Hence the growing popularity of pure silk bedlinen. Sleeping on a luxury pillowcase is a must for anyone in the beauty business - as well as those savvy folk who know silk from satin. Or indeed cotton.
We have a beautiful range of colour including this grey silk pillowcase available to buy today.
Best silk pillowcase for skin
Sleeping on silk can provide far more than just a luxurious experience. As well as assuring a comfortable, sound night's sleep, using mulberry silk pillowcases is kinder to your skin and hair. Natural silk - as opposed to satin pillowcases - is naturally hypoallergenic. It also absorbs less moisture, meaning that expensive night cream or serum stays just where it should - on your face, nourishing your skin as you sleep.
The gentleness of the fabric also means that silk makes the best pillowcase for acne, eczema and psoriasis sufferers. As well as those having chemotherapy, or who are affected by rosacea. If you're simply the type with sensitive skin, then a silk pillowcase is perfect for you too.
Best pillowcase for hair
 Your hair can also benefit, in two main ways. When moisture is not drawn from your hair by night, your scalp doesn't need to produce as much oil. This means that your hair less likely to become greasy. Your costly or time-consuming blow-dry can also last longer.
As your hair moves across the super smooth surface of the pillowcase, less friction occurs as compared to using cotton - or even the best satin - pillowcase. A pure silk pillowcase is more gentle on your hair, reducing the incidence of those tangles, frizz, damage ands breakage that can occur during the night.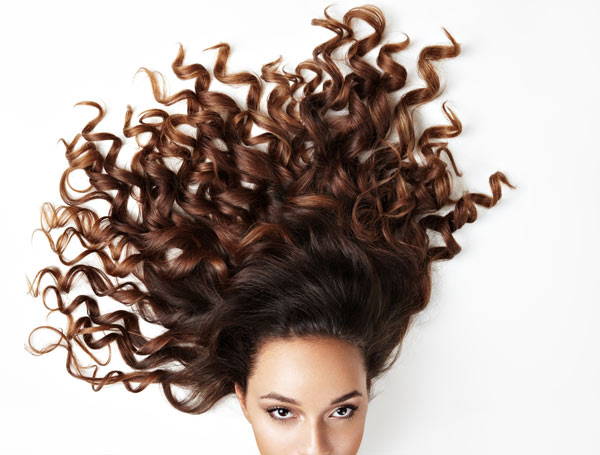 A cool silk pillowcase
Silk pillowcases are also cooler to the touch than cotton. As silk is not a good heat conductor, that refreshing coolness lasts for longer. This makes silk the optimum choice for those who experience night sweats. Like women at a certain stage in life, for example.
A dermatologist's view
If you're still sceptical, take it from a top dermatologist. In her book Skin Rules, US dermatologist Dr Debra Jaliman notes that silk pillowcases remove moisture from the skin, leading to the formation of fine lines and wrinkles. Silk also reduces stress on the skin's collagen - the factor responsible for its elasticity - and reduces pillow creases. And that's according to a qualified, experienced skin specialist.
No more nasties
Need one more reason to invest in a pure silk pillowcase? It naturally repels dust mites and other nasties. If you're fussy about who shares your sleeping space, then a silk pillowcase is definitely the best choice.
Read on to discover what to look for in the best silk pillowcase.
What makes the best silk pillowcase?
There are several factors to look out for when buying a silk pillowcase. These will affect the quality - as well as the price.
Mulberry Silk
Mulberry silk is so named because of the fact that the silkworms feed on mulberry silk. Since ancient times, silk producers have preferred their silkworms to have a diet of mulberry leaves, as this results in the finest - and strongest - silk threads. A pure mulberry silk pillowcase should not be made from fabric that contains other, cheaper materials. Synthetics are used in some cases, as they produce that shiny surface that looks like silk. In short, mulberry silk is the finest silk money can buy.
The Brand
 Whether labels matter to you or not, the brand you select can be of prime importance - where they are based being a key factor. An online silk shop, for example, may dispatch its silk pillowcases from the US. This doesn't only mean a longer wait for your product - you could also be hit with customs charges once the item arrives on UK shores. Which can cause unnecessary admin for you, as well as additional expense. Calidad Home is a UK based, family run company. You will receive your new pillowcase from us in a matter of days - rather than weeks or even months - with no customs duty to pay.
The Style
 Let's face it - if you're investing in something like one of the best mulberry silk pillowcases, then you may as well maximise what you're getting. There are all sorts of stylish silk pillowcases available, meaning they make great home and travel accessories too.
The Momme Count
You're probably familiar with the term 'thread count' as applied to cotton. Well, the momme count is the silk equivalent. As with a thread count, the higher the momme count, the better the quality and thickness of the silk fabric. The optimum momme count for silk bedlinen is 22. A 22 momme mulberry silk pillowcase in thus the number one choice for hair and skin. Grade A, long strand, 22 momme mulberry silk is the only fabric Calidad Home silk pillowcases are made from. That's why you can feel the weight when you pick one up.
The Price
 Admittedly the best pillowcases made from silk do not come cheap. But, as with any price tag - isn't it all relative? How does the cost of the best silk pillowcase for hair and skin compare to a pot of upmarket night cream or a small container of skin serum, for example? A silk pillowcase is easy to care for (there's more on that below) and will last for years. Can you say the same about one pot of face cream that costs a similar amount of money? If the price of a silk pillowcase seems too good to be true - then it probably is. It may contain silk - but in what quantity? Would it even qualify for a momme count, and would the silkworms have fed on mulberry leaves? Will it be shipped from overseas, leading to a demand that you pay customs duty before you even receive it?
Silk vs Satin Pillowcase
If a lot of it is about the smooth surface of the silk - then won't a satin pillowcase suffice? After all, mulberry silk pillowcases don't come cheap. How do they really compare, when you look at the question of satin vs silk pillowcase?
The issue when considering satin or silk pillowcases is the fabric. While the best satin pillowcase will have that attractive, smooth shiny surface, it is actually made from synthetic materials. A real 100% silk pillowcase, by contrast, is made from a natural material.
What does this mean? Satin pillowcases - like anything containing man-made materials - can cause - rather than reduce - static and friction. Anyone who has experienced a mild electric shock from a fleece or a polyester jumper can confirm that. As a result, satin pillowcases are far harsher on your hair and skin that their pure silk counterparts. Even a silk and satin pillowcase is likely to contain more satin than silk, so the same will still apply.
There really is no comparison between a satin and a 22 momme silk pillowcase. It is, without doubt, the best silk pillowcase for skin and hair. If you see an Amazon or eBay bargain, for example, and its price tag seems too good to be true - then we can testify that will not be made from the best quality silk fabric.
Silk pillowcase care
This is all well and good - but isn't silk something of a high maintenance fabric? The best silk pillowcase is actually a lot easier to look after than you might imagine. It can be machine washed on a 30 degree cycle. Flat drying is ideal. So you can wash your silk pillowcase along with your other bedding, then simply lay it out flat to dry.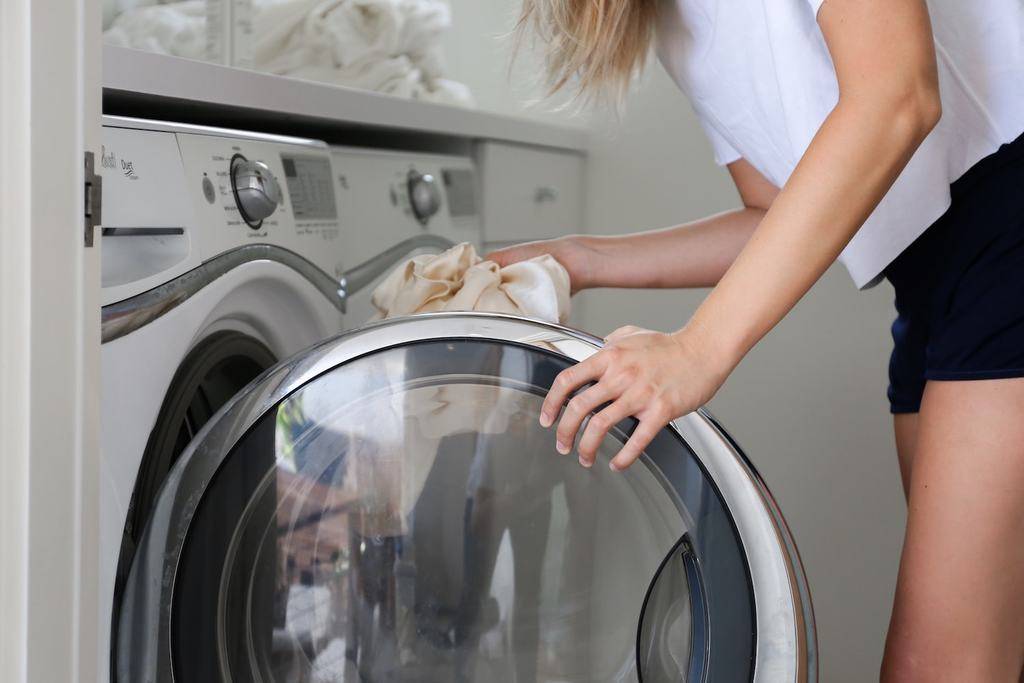 The best silk pillowcase - our top picks
Here we list our top picks among the best silk pillowcase in the UK and beyond. Why not try one for yourself, so you can enjoy the range of benefits provided by this beauty essential with rave reviews?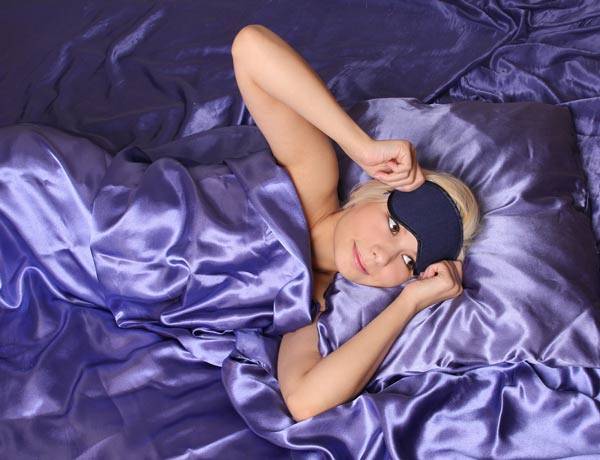 Best silk pillowcase for glamour
You don't get much more glamorous than pure gold. Now you can bring a touch of high class opulence to your bedroom, too, thanks to our shiny gold silk pillowcase. It's a subtle tone that goes with everything, yet the Calidad Home gold silk pillowcase undeniably has an extra touch of luxury about it.
If you prefer cooler metallic tones, try our silvery grey silk pillowcase instead.
 

Most Instagrammable silk pillowcase
If you're a fashionista who spends a lot of time on Insta, then meet the star of the Calidad Home Instagram feed. The pink leopard print silk pillowcase. Combining the natural with the exotic and more than a splash of candy pink, this is one stylish place on which to rest your head. This one is guaranteed to bring a touch of girly, jungle style to any boudoir.
For pink minus the animal print, check out our light pink pillowcase in the same shade.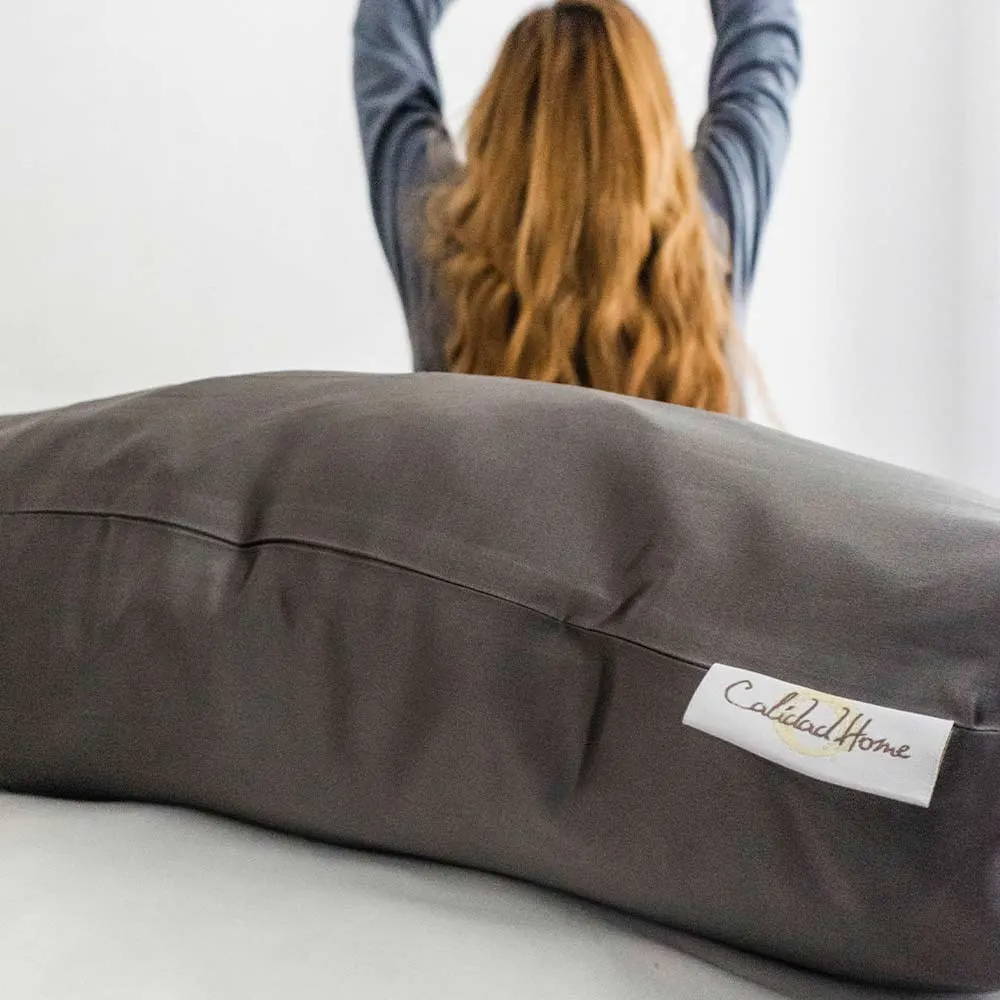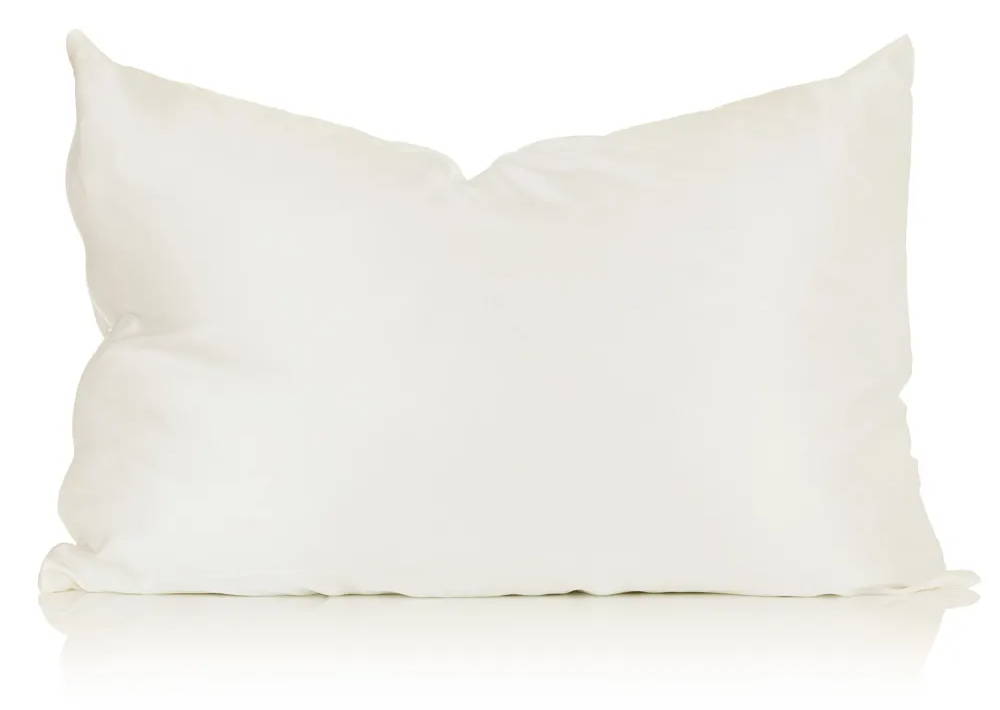 Best natural silk pillowcase
If you like things to be as nature intended, then opt for our ivory silk pillowcase. It's the only one among our collection to contain absolutely zero fabric dye. The ivory one comes in the natural colour of silk as spun by those mulberry silkworms - an appealing off-white that will complement any bedroom.
If you prefer a brighter, lighter hue, then opt for our white silk pillowcase.
black silk pillowcase

 
If you like things to be a little deeper, a bit darker - then go for the black silk pillowcase. There is something truly decadent - and perhaps just a little bit devilish - about a black silk pillowcase. Being monochrome, this one tones well with all kinds of colour schemes. All kinds of people go for this one - whatever their age or gender, and wherever they come from.
If pure black seems too monochrome, then why not try a dark blue silk pillowcase instead?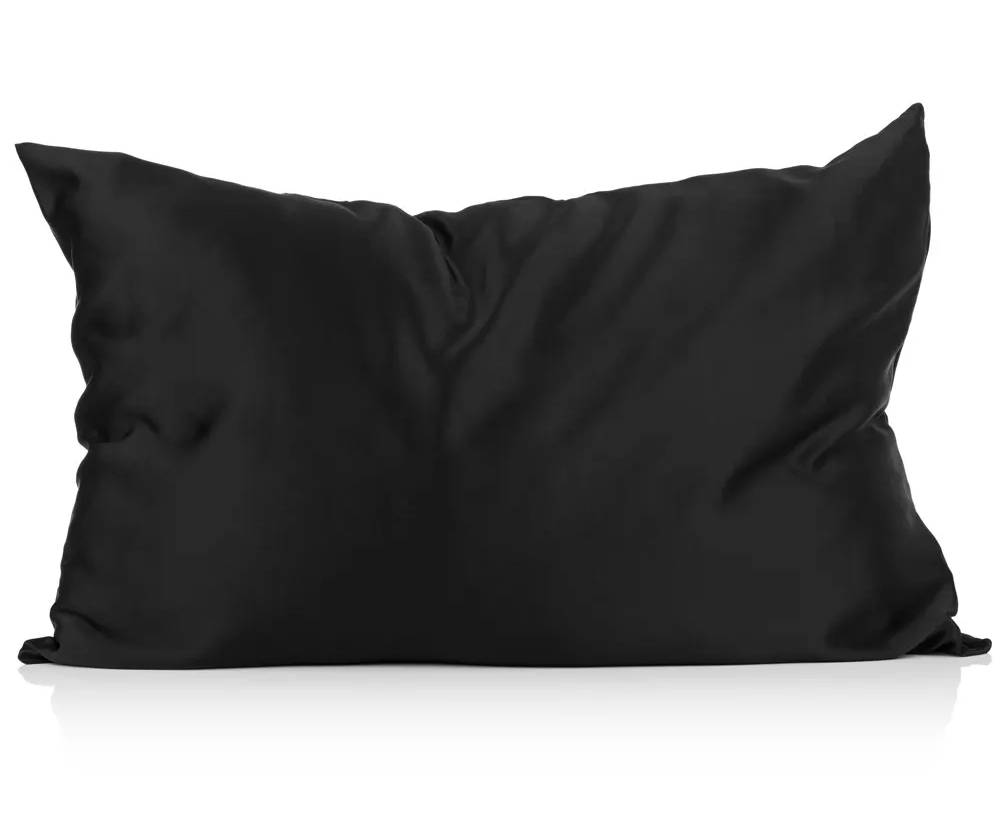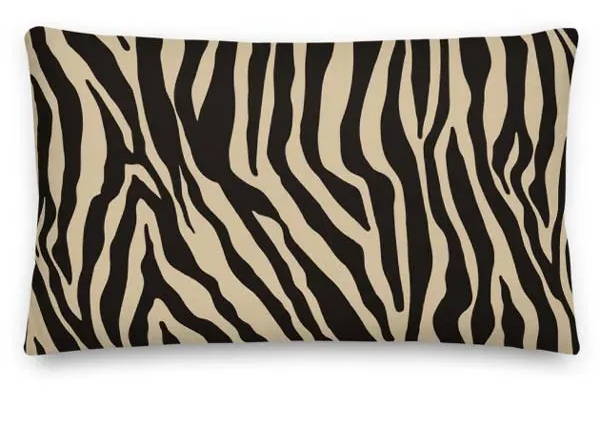 Best silk pillowcase for nature lovers
If you love the great outdoors and adore natural tones, then you can't go wrong with our gorgeous zebra print silk pillowcase. In a stunning animal stripe design, this features soothing neutral tones of taupe and black. Bring the landscapes of Africa to your bedroom and you can dream of going on safari. Even when you're not actually moving a muscle.
If you like the neutral shade of taupe, then our taupe silk pillowcase might be just right.
The 'Pantone' silk pillowcase
Have you heard? 'Ultimate Gray' is one of two Pantone colours chosen for 2021. Yes, grey is everywhere - from UPVC window frames to hairstyles, home interiors and fashion stores. Our charcoal silk pillowcases embrace this trend perfectly. It's a deeper, more matte kind of grey than our light grey silk pillowcase.
For a more feminine look, try the dark pink silk pillowcase. It contrasts beautifully with charcoal.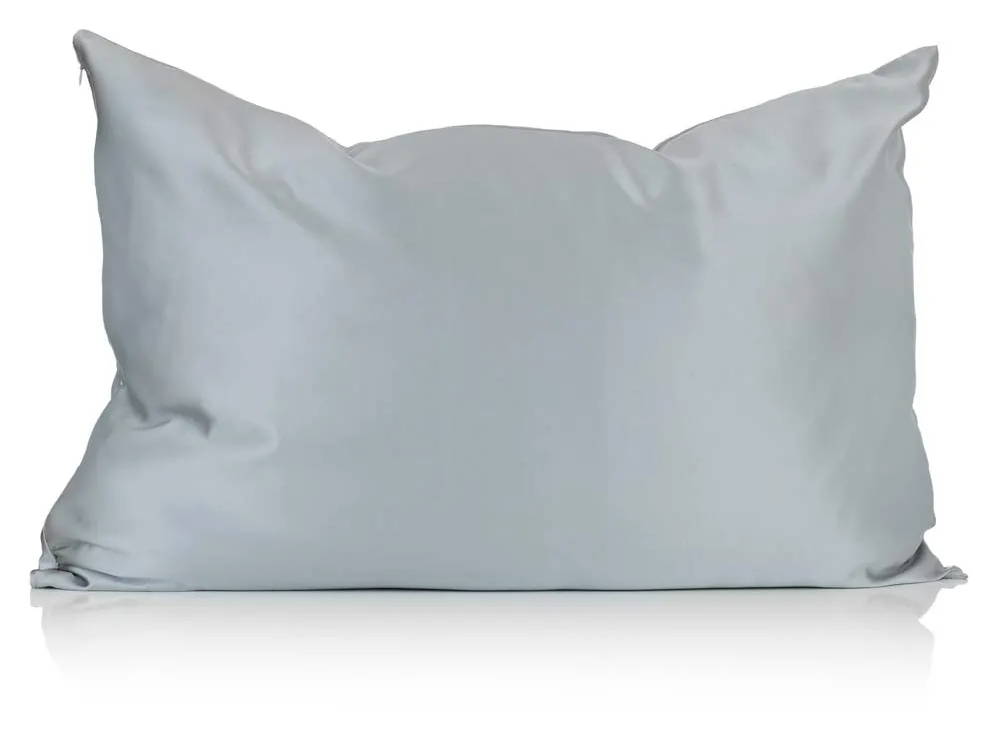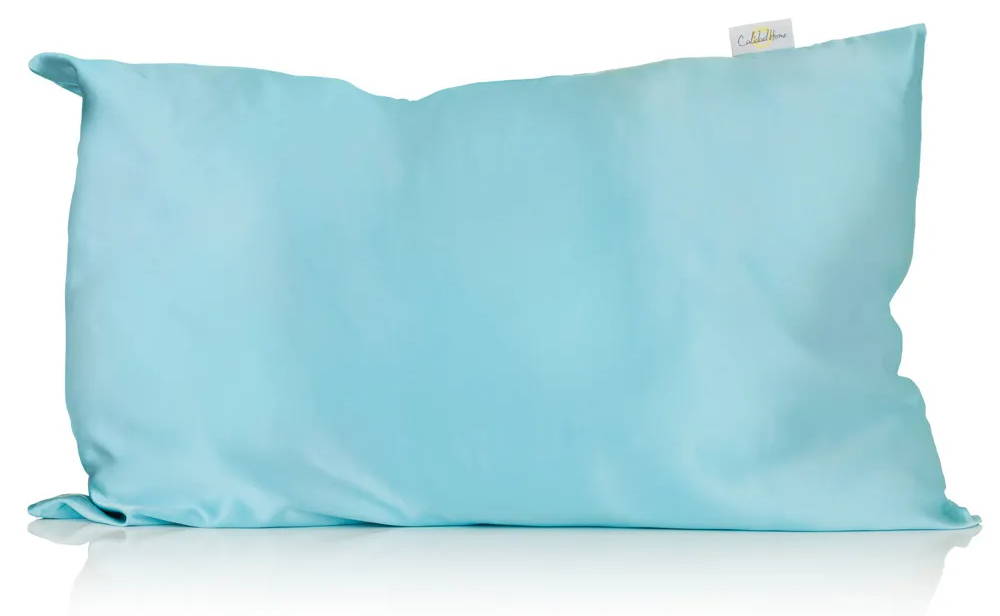 Best silk pillowcase for beach fans
If you love those light and deep blues and greens of the ocean, then narrow the selection down to our aqua, light blue or jade silk pillowcases. The latter has a touch of the eastern about it, while light blue is an uplifting tone that will brighten the darkest day. Aqua is midway between a blue and a green, and thus perfect for those who can't quite decide which shade they like best.
Which one is for you? Deep jade, soft baby blue or refreshing aqua?
The snakeskin silk pillowcase
This one speaks for itself - and by that we don't mean that it is actually made from snakeskin. Like all Calidad Home silk items, it is made from pure, 22 momme mulberry silk, of course. Printed with a funky snakeskin design in monochrome shades of white, black and grey. If you think silk pillowcases are a little too feminine for you - take look at this one and think again.
Have you seen our leopard and zebra print pillowcases, too?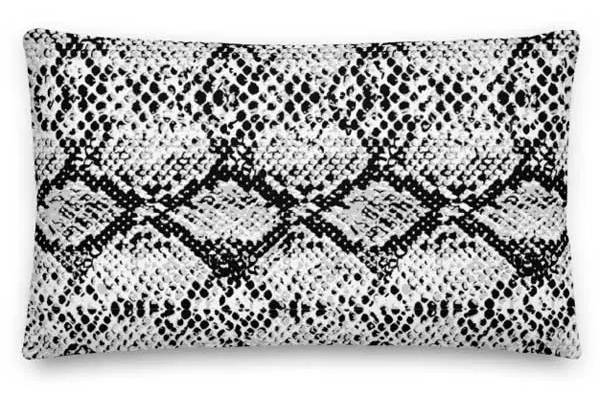 I absolutely love my Calidad Home silk pillowcase. I've just spent the first night on it and I didn't have a bird's nest on my head, as I usually do, when I woke up. I love it so much I've just ordered another one. I can't recommend it enough. Thank you.

I purchased the taupe mulberry silk pillowcases , and they are totally awesome. I have never slept so well, they feel superior in every way, the softness, everything-can't put it into words how amazing they are. I didn't expect to get the pillowcases with the zips, as normal pillowcases don't have them-this is so much better than other pillowcases. Due to my severe dust mite allergy, dust mites that are in every pillow, certainly don't affect me anymore. I'm going to be buying more products from Calidad Home. If you really want the very best in silk, made to the highest standard, with a zip (which is perfection)-buy from Calidad Home, and nowhere else, as you will end up regretting it. Best silk products I have ever bought-thank you Calidad Home!

Gorgeous pillowcase. No imprints of the pillow on my face when I wake up unlike cotton pillowcases and my hair looks better in the morning. Am going to get another one for my daughter as she has eczema. Would recommend. :)

Absolutely lovely silk pillowcase, beautiful quality and fantastic service. Feel really pleased to be able to support a local business. I will be buying another one soon when I can, definitely worth every penny! 😊 xxx
I am giving 5 stars- I made an error in my order and the director got back to me immediately to check that my order was correct. She rectified my mistake straight away- and on a Sunday night too! The pillow (Ivory) arrived promptly and it's gorgeous- a delight to sleep on. I wouldn't claim anti- ageing properties for the pillow case on the basis of three nights' use, but I can say that my face and hair look better after a night on the silk pillow case- no creases on my face and my hair just pleasantly tousled. All in all, fine service and an excellent product. I will certainly buy again from Calidad Home.
I have previously bought silk pillowcases from Calidad for myself and my daughters. Quite a few of the ladies in my family circle and lots of friends have also purchased them after noticing how well my hair looks. The pillowcases are fantastic quality and I wash them on a delicate wash and air dry them and they are still perfect after more than a year. Although they seem expensive compared to normal pillowcases they are well worth it. I have spent considerable amounts on creams and treatments for my face and hair and I don't think I've ever found a product which gives as noticeable a difference as the pillowcase! I recently purchased the thin silk hair scrunchies and I absolutely adore them too! I have zero breakage when wearing them and remarkably they don't leave a ponytail bump - I can wear my hair up and let it down and it looks perfect. I definitely won't be going back to my other bobbles!
Finally treated myself to a silk pillow after reading how they help not only facial skin but also hair condition. Chose Calidad after reading good reviews and people saying don't be fooled by cheap alternatives. I have noticed a difference with my hair not being tangled in the mornings (fine wavy, usually one massive knot!) which is great, and the silk feels wonderful.
Best thing I ever spent money on...my two silk pillowcases I bought from Calidad Home. The quality of the silk is beyond my expectations. Their communication and customer services are perfect no need of improvement.
100% No Risk Promise
Order right now with confidence from a UK silk pillowcase company!
Try our pillowcases out for 90 nights and if you're not happy
(we're pretty sure you will be), simply send them back for a full refund.
No worries.
Click the SHOP NOW button below to get your luxury silk pillowcase at this special price and get FREE delivery throughout the UK.
100% money back guarantee
40% OFF SALE ENDING SOON!

YOUR PERFECT SILK PILLOWCASE - Imagine the feeling of waking up on a luxury pure silk pillowcase.
ANTI-AGEING BEAUTY BENEFITS – Pure silk is the new must-have beauty treatment helping to retain moisture in the skin and reduce the appearance of fine lines.
NO MORE HAIR FRIZZ – A silk pillowcase can help eliminate morning hair frizz.
NATURALLY HYPOALLERGENIC – Our silk is a natural product & can help relieve symptoms of skin conditions such as eczema or psoriasis.
OUR QUALITY PILLOWCASES– We only use 22 Momme 100% Mulberry silk in our pillowcases giving you the best and most natural silk available.
WE SPEND A THIRD OF OUR LIVES in bed.
Which is why you deserve to sleep on the finest quality bedding.
Sleeping on a silk pillowcase really can give you sleeker hair and glowing skin.
Wake up looking amazing and feeling great with a cooling silk pillowcase.
Shop

Today

& Enjoy This Special Offer
Full refund if you are not totally happy
questions? comments? we love to hear from you
If you need to contact us with questions, feedback or suggestions please send an email to info@calidadhome.com or call us on 01425 270283