How to Care for Cashmere
Have you noticed the new product line that's recently arrived here at Calidad Home? We now offer a deluxe range of cashmere wraps and scarves, available in gorgeous hues like Merlot, Wedgewood, Silver, Camel and Granite as well as classic black or navy.
But how do you care for cashmere? Knowing that it's luxury fabric, we realise that potential buyers could be put off making a purchase by being uncertain about how to care for cashmere. How do you clean it? Will it wear away or become less soft and luxurious over time? Which is the best way to dry it? Here are all our top tips regarding how to care for cashmere.
Not all cashmere is created equal
But first - we'll let you into a little secret. As with silk and other fine fabrics, the quality of cashmere can vary. Not just by a little bit, either. Cashmere that is made from more coarsely textured fibres is not as smooth as better quality cashmere.
The method used during production can also affect the finish of cashmere fabric. Harsh chemicals, bleaches and dyes will negatively impact the finished product. The problem is, this may not be apparent for some time. That's because softeners will be added to the cashmere to disguise this. It's only over time that you will be able to tell the difference between the best cashmere - and a poor imitation.
Calidad Home has thus carefully sourced only the finest Scottish cashmere, produced by a family owned company going back for generations. This results in cashmere fabric that actually improves with age.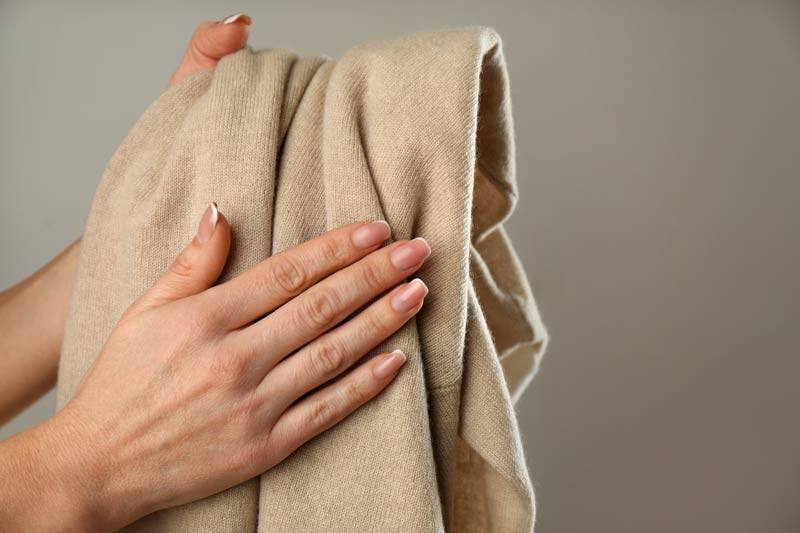 The best cashmere gets even better
That's right - the finest cashmere will actually improve with age. Impressive? It is indeed. Due to the painstaking processes used in creating the fine Scottish cashmere our wraps and scarves are made from, the smooth, brushed surface will in fact become even softer over time.
---
How to care for a cashmere garment
These care instructions come courtesy of our Scottish cashmere supplier, Johnston's of Elgin. So you know you can trust them to make sure your cashmere garment lasts a lifetime! Here are five simple steps to caring for your cashmere garment.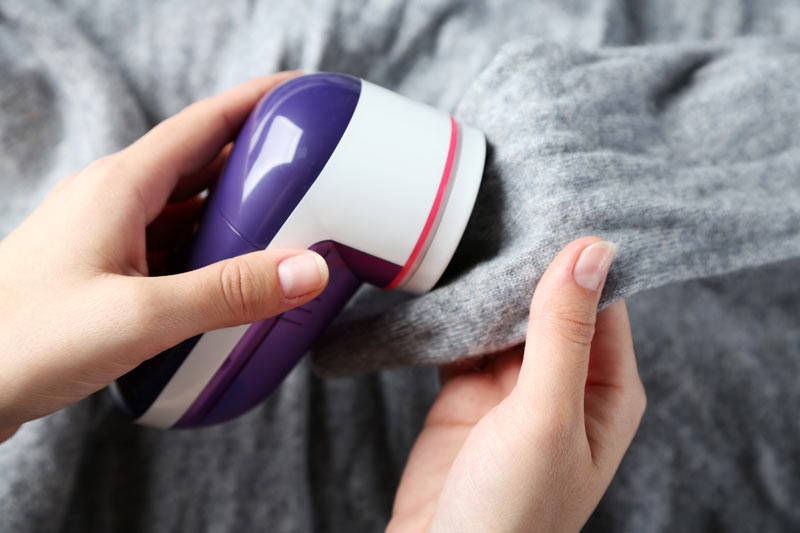 SHAVE YOUR CASHMERE
When pilling occurs, you can brush the surface of your cashmere wrap or scarf carefully to remove these small balls of material. There are inexpensive depilling shavers you can buy for this, or you can - very gently - remove them by hand.
WASH YOUR CASHMERE
When required, your cashmere can be washed by hand. We recommend you use a specially formulated cashmere shampoo or other mild detergent for this purpose, and use water heated to around 35°C. Take good care to avoid wringing, stretching or pulling the garment. After washing, you can actually remove excess water by using the gentlest spin cycle on your washing machine.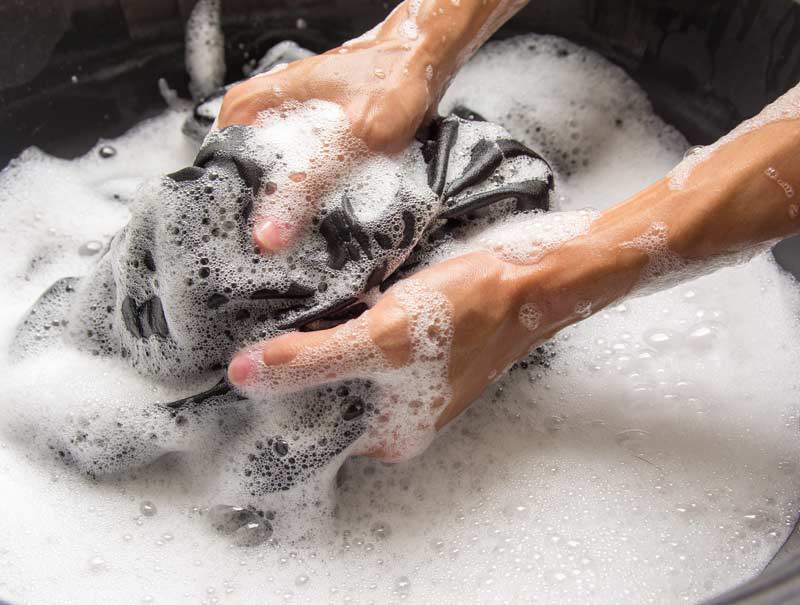 Reshape your cashmere
Taking care to treat this fine fabric gently, reshape your cashmere scarf or wrap so it will dry out beautifully.

Dry your cashmere
Flat drying is best for cashmere, as it puts no strain on any of the natural fibres. Keep out of direct sunlight, as the colour may fade and heat could adversely affect the finish. Once dry, it can be ironed on a cool setting if you like.
Store your cashmere
Cashmere is best kept in a drawer, breathable sealed bag or storage box.
Adding some wooden balls made from cedar will naturally repel moths and other insects, preventing damage. These also help to repel bad odours, and have a pleasant aroma.
They will also last a lifetime, and can be re-sanded every few years or so to keep them fresh.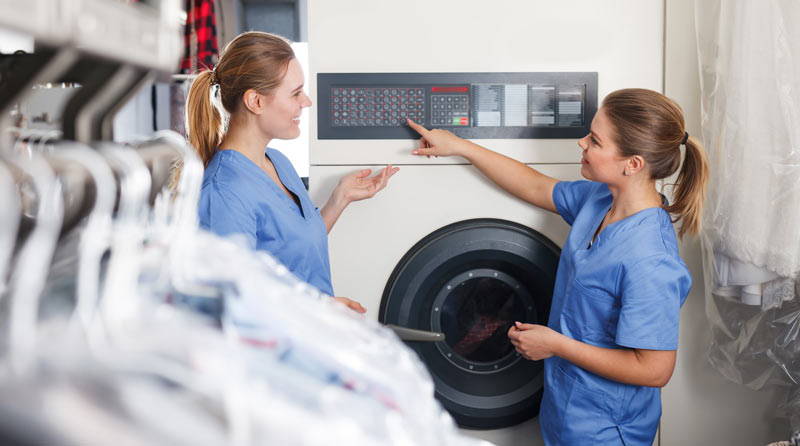 Dry cleaning cashmere
If you prefer, cashmere can be dry cleaned, or carefully spot cleaned as required. Fresh air can also work wonders for your cashmere, in terms of removing small particles of dust or dirt that may cause odours. Give it a light shaking too, as this will remove more particles while fluffing up the fibres.
And finally - don't wash cashmere too often
Due to its natural antibacterial properties, there's absolutely no need to wash cashmere very often.
After several wears will more than suffice. Never, ever put cashmere into a tumble dryer.
Look after your cashmere and it will look after you - for a lifetime!