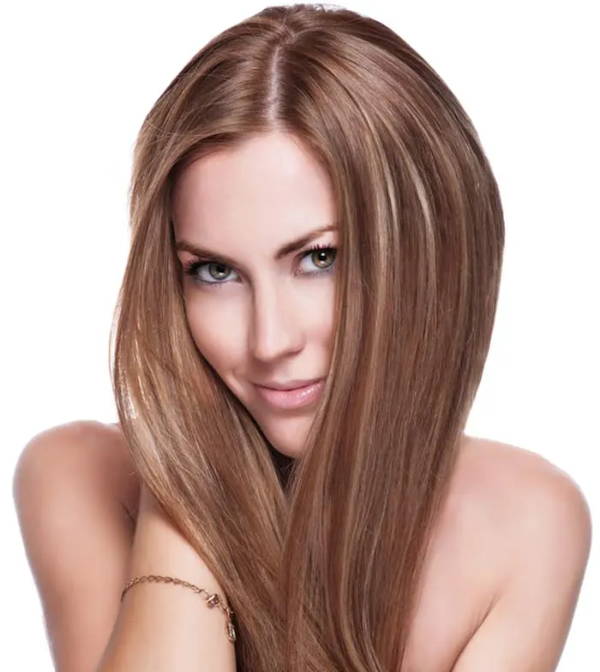 Silk Scrunchies Can Level Up Your Perfect Hair Day

 
Use silk scrunchies for snag free hair styles and have smoother glosser hair with less breakage and damage.
Elevate your style and feel the luxury.
Now with FREE delivery in the UK


1000+ 5 Star Reviews For Our Products And Service

Silk Scrunchies
My hair has been amazing since I used these.. Thank You Calidad Home😊

Very satisfied
These have helped with my very curly hair and are a lot more gentle than ordinary scrunchies. Being made of silk if you have not the thickest of hair you may find that you have to wind it a couple of times as it can slip out. Nice quality and can be recommended.

Like these scrunchies
Now my hair is too long to wear loose for work, I was fed up with normal elastics. These are a little treat and feel much better for my hair.

Great Product
I bought these for my daughter who loves them! She uses them every night and there are no kinks or bumps in her hair the next morning. 👍

Super products
I was given a pair of pillowcases as part of my Christmas present from my husband - colours carefully co ordinated to match our bedroom! I am delighted with them - they look beautiful, they feel just so luxurious and I'm sure my hair is less bad hair day when I wake in the morning. On a practical note - they wash beautifully. I decided to treat myself to a set and they are lovely - designs are great and they are gentle on my covid hair!
I recently bought a gift set for my eldest daughter and she is equally delighted - with her gift.
On a practical note - orders were processed and delivered very efficiently
Thank you - I am a very happy customer


Good !
They don't pull my very fine hair

Silk Pillow Cases and Silk Srunchies
My wife is delighted with the pillowcases and even more with the scrunchies, which I bought for her birthday. The quality is evident and the simple Eco-packaging in which they arrived is, for me, a bonus.

Gorgeous!
Speedy delivery. Beautiful product. Nice tight elastic. I've bought silk hair ties from elsewhere and these are by far the best. I've had lots of compliments about them too.
Secure Your 'Do With Your New Favorite Scrunchie
Are you tired of using hair ties that snag your hair? Looking for a way to secure your hairdo without damaging the hair you work so hard to keep healthy?
If you're frustrated with hair ties that just aren't getting the job done, it's time to switch to silk.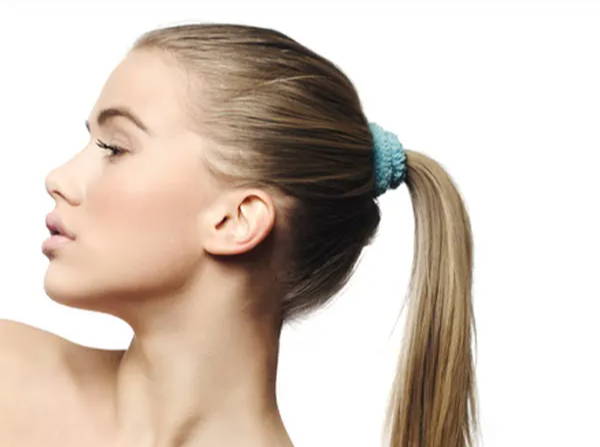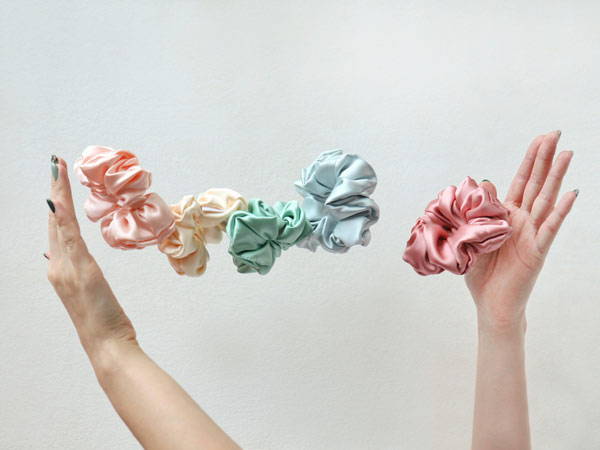 At Calidad Home, we understand just how important it is to be kind to your body and your hair. And that's why we're dedicated to bringing the best silk products in the world to your home. Just imagine having reliable products you can wear any day, to any occasion that won't damage your beautiful locks.
Are you ready to elevate your look?
With our silk hair scrunchies UK, you can stop dreaming about the perfect hair scrunchie and start using it day in and day out.
The best part?
We're bringing you high-quality products that last at a price you can afford. You don't need to spend a fortune or seek out exclusive international brands to find a hair scrunchie you can rely on. We're dedicated to bringing you a product you'll love that's made to last.
Our 100% Mulberry silk scrunchies will keep your hair in place and level up your style without the frustration!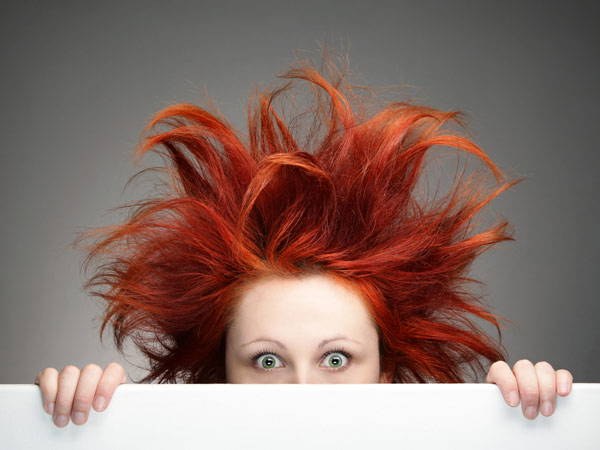 Your average hair ties are known for snagging your hair, leading to damage less-than-desirable hairdos. We know how hard you work to keep your hair healthy and vibrant, so we've created pure Mulberry silk scrunchies that are as close to snag-free as you'll ever find.
Our super smooth Mulberry silk construction makes it easy for you to put your hair up, make adjustments, and take it down – all without worrying that a coarse fabric is going to snag or tangle your locks.
We also have a scrunchie set that makes a really good gift for friends or loved ones.
You put a lot of effort into making your hair straight, soft, and gorgeous. The last thing you need is a hair scrunchie to undo all of that effort and leave you with unsightly kinks.
Traditional elastic hair bands are known for causing tension and friction that can damage hair, leaving you with unsightly frays and flyaways. They also tend to leave distinctive ridges in your hair whenever you decide to take them out.
Our hair scrunchies UK are kind to your hair, so they won't cause breaks that kink your hair. You'll even see fewer split ends and other tell-tale signs of damage. Even if you're constantly rearranging your hair throughout the day, you can relax knowing your smooth and silky locks aren't at risk.
This also makes it the perfect solution for anyone whose hair is already dry or damaged. The sleek, soft fabric will protect your hair from further damage and promote healing.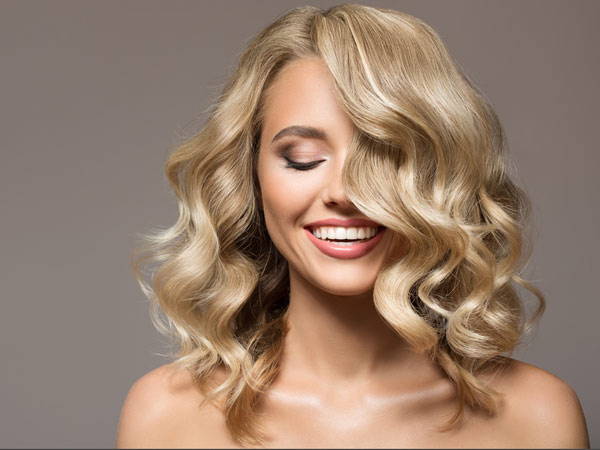 Wear the World's Finest Silk Scrunchie
If you want to look your best, you need to wear the best. That's why we only use 100% luxury 22 momme Mulberry Silk in our silk hair ties. Unlike cotton, silk is an extra-fine material, so it must be woven finely. This means that you can't use thread counts to gauge the quality, instead, it needs to be measured in the weight per meter.
We carefully selected 22 momme silk based on feel and durability. Anything lighter than 22 would be too fine to stand up to daily wear and tear. A higher weight would be more comparable to a silk curtain and would be too heavy for comfortable use.
This 6A long strand silk is considered the very best in the world, so you can feel great and look great no matter how you choose to wear it.
Colours You Love from Non-Toxic Dyes
Our silk hair ties are available in several different colors including black, white, champagne, pink, and blue. You'll always have the perfect accessories to match any outfit in your closet. And these colors are made to last – they won't run or fade from regular daily use.
Since we believe you need to feel great about the products you're wearing, we've carefully selected the dyes we use to ensure they're non-toxic.
No matter what stylish color you choose to rock, you can do so knowing you're being kind to your body and the planet.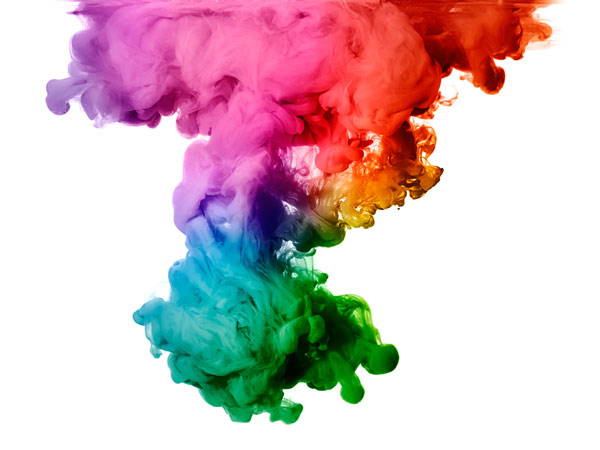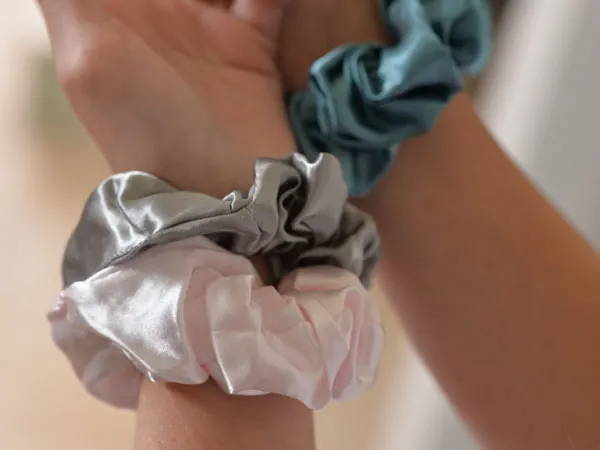 When you invest in our silk hair scrunchies, you can love knowing you're investing in the best. With high-quality silk and super strong elastic, these scrunchies are made to last — allowing you to style your hair hundreds of times without worrying that they'll snap, tear, or fade.
Maintaining your scrunchies is also simple. You can hand wash them in warm water with a gentle detergent and leave them out to air dry.
You'll be looking your best, day after day when you choose to treat your hair to the luxury of our silk scrunchies.
Styles for Every Occasion
Our silk scrunchies are available in two different sizes, so you always have the perfect accessory for every occasion.
Choose from scrunchie hair ties in stylish colors like white, champagne, blue, and pink to bring a pop of color to your look. Or choose subtle black silk scrunchies for a chic, elegant look.
If you have finer hair, or you want a more subdued hair accessory, the slim scrunchie will do its job without attracting attention. Our larger style is ideal for anyone with thicker hair or for someone who might be looking to catch eyes with their hair accessories.
Keep a few of each in your dresser so you always have the perfect hair accessory at any time.
Our silk scrunchies are designed to be worn whenever you want, wherever you want. Here are some of our favourite ways to rock your look:
Throw your hair up in a high ponytail before hitting the pavement or the gym.

Fashion an elegant low ponytail for date night or your next big meeting.

Wear your hair in a ponytail at night to keep your locks smooth.

Keep one around your wrist so it's ready to go at a moment's notice.

Wear your hair in a high bun while you run errands around town.
No matter how you choose to wear it, your silk scrunchy will hold your hair in place and help you look great all day long.
You Can Feel The Difference
Take Your Perfect Hair Day To The Next Level
Snag Free, Much Less Damage
Eliminates Kinks, Much Kinder to Hair
100% Luxury 22mm Mulberry Silk
Using Grade 6A Long Strand, simply the Worlds Very FINEST SILK
Long-Lasting Quality, Using Non-Toxic Dyes
We Believe That Everyone Should Have A Chance To Wear
The Worlds Most Luxurious Pure Silk SCRUNCHIES In Their Hair
Click the SHOP NOW button below to get your luxury silk scrunchies at this special price
Now with FREE delivery in the UK

Satisfaction guaranteed or your money back.

FREE delivery in the UK
Safe and secure purchase with bank-grade SSL technology

About Calidad Home
Calidad Home has evolved from a personal endeavor to a brand driven to bringing the benefits of high-quality silk products to homes around the UK. Months of research lead us to develop silk pillowcases and hair scrunchies, so our customers can show their body the love it deserves.
With our dedication to quality materials and craftsmanship, it's easy to see why our customers are so happy with their silk products. We only use the best silk, so you can feel great about what you put in your hair.
Silk has properties unlike any other fabric in the world, and we're excited to be bringing those benefits to you.
Remember, you have a 30-day money-back guarantee on all of our products. So if you don't love your silk hair scrunchies, simply return them to receive a full refund. You and your hair have nothing to lose!
Love Your SILK Scrunchies, or Get Your Money Back
We're so confident you'll love our silk scrunchies, we offer a 100% satisfaction 30-day money-back guarantee.
If you're not totally satisfied give us a call at 01425 270283 or email info@calidadhome.com and we'll be in touch to help.
Buy Your New Silk Scrunchies Today Now With FREE Delivery!