Silk vs Satin
Which is better? – Silk vs Satin
If you've heard the hype around silk pillowcases, with fans claiming they can reduce fine lines and wrinkles, help control frizzy hair and lead to softer, smoother skin, you might be thinking about trying one out.
What about satin, though?

What's the difference?


Which is better – silk or satin pillowcase?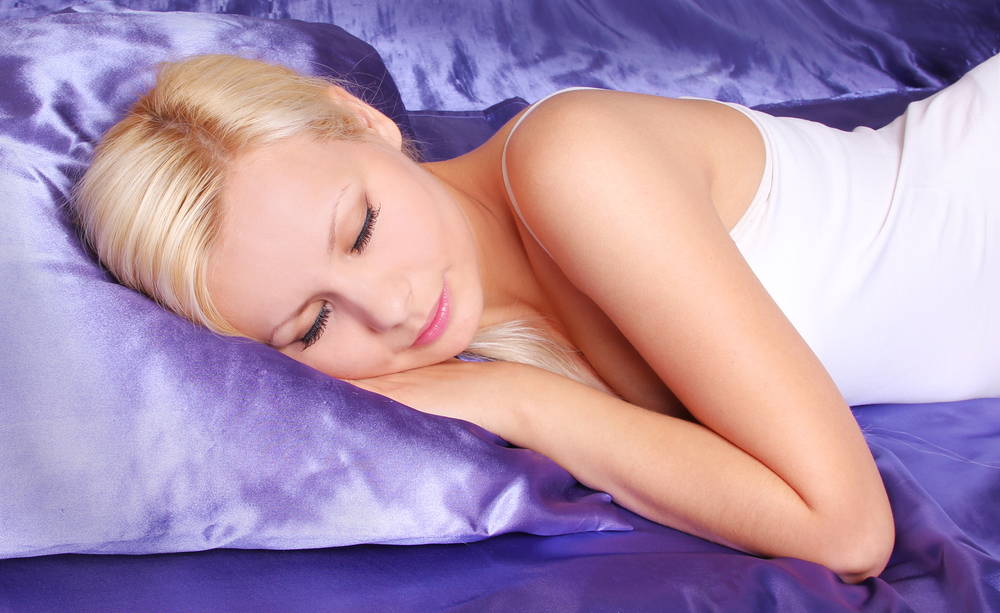 The difference between silk and satin
Silk is a natural fabric, made from thread produced by silkworms. Satin, on the other hand, is actually a weave rather than a fabric. In fact, silk fabric can be made using a satin weave, so a silk pillowcase could, in fact, be both silk and satin.
When satin is mentioned, the term will generally refer to satin that is woven from a man-made fabric – usually polyester. Polyester is made from oil polymers, and its chemical structure is actually very similar to plastic.
Silk is made by silkworms, who spin the fine threads to form a cocoon. Silk fabric is formed by combining several silk filaments spun by the silkworm, then weaving these together to create silk fabric.
Is all silk fabric the same?
The quality of silk fabric is measured by the momme weight, which is the silk version of cotton's thread count. A higher momme count means thicker, better quality silk, and more of those silk filaments produced by the silkworm will be used when making silk with a higher momme.
The weave is also important. The finest silk is created using a charmeuse weave, which results in the smoothest, softest silk fabric you can buy. The weave can be important, as a sleeker silk fabric will result in less friction.
This reduces the strain on your hair and skin as you sleep, which is why sleeping on a silk pillowcase can help to fight frizz, split ends, wrinkles and pillow creases.
The added benefits of silk
Silk helps to hydrate your skin overnight because it absorbs less oil from your skin than cotton or man-made fabrics. Over time, you can save a lot of money on night cream or other skin potions such as a serum, which means that your silk pillowcase will effectively pay for itself before long.
A Mulberry silk pillowcase is easier to care for than you might imagine, as it can be machine washed with your other bedlinen on a standard 30℃ wash. It dries more quickly than cotton too.
Thos with skin issues may be pleased to learn that silk is naturally hypoallergenic. It is also resistant to bed mites as well as mould, fungus and mildew. It is far gentler to the skin than satin or other fabrics, which is why people with psoriasis, eczema and other sensitive skin conditions rave about the benefits of sleeping on silk.
Chemotherapy patients also love silk, because it is so kind to skin as well as very luxurious.
Women going through the menopause are also among silk's greatest fans. This is because silk can have a cooling effect on the skin, and can, therefore, help to calm down those night flushes and reduce sweating.
Silk is even safer to sleep on, thanks to the fact that it is very difficult to ignite and therefore more flame retardant.
Silk vs Satin – The Verdict
The only thing satin has going for it its lower price tag. Otherwise, silk is a far better choice. As it may even save you money on facial potions, lotions and treatments, it may even be cheaper in the long term.
So which is better, a silk or satin pillowcase?
For a look and feel that's pure luxury, silk is far superior. Then there are all the added beauty benefits. Silk really is the number one choice when it comes to the very best pillowcases on the market – especially when you opt for one made with a charmeuse weave and high momme count silk fabric. Click here to see our luxury ivory silk pillowcases