What is cashmere and why is it so expensive?
Eagle-eyed shoppers may have noticed that Calidad Home is now stocking a new range of products. Namely a selection of beautiful cashmere scarves and wraps, to complement the silk scarf collection we now offer.
As owners of one of our silk pillowcases will already know, the world's finest fabrics come at a price. So just what is cashmere, and why is it so expensive?
Why Calidad Home chose cashmere
First of all, let us tell you a little about why we introduced cashmere wraps and scarves to our range. At the outset, we decided to set up a company offering the finest silk pillowcases in the world. Hence Calidad Home was born. Our range has now expanded somewhat from the original ivory silk pillowcase that was initially the only item we stocked.
Today, Calidad Home offers 22 momme, grade A long strand mulberry silk pillowcases in 18 colours. Including the tie-dye pattern which is the most recent addition to the range, as well as 3 animal prints and 14 plain shades. We also sell pure silk scrunchies in similar colours, and have just added silk scarves - available in Mandala or leopard print - to the collection.
What was the next step? After much consideration, we decided to stick with what we know best - and what our customers clearly love. Luxury fabrics. Not only that, but the finest materials on the planet. Cashmere was thus a natural choice, and when we sourced a supplier of fine Scottish cashmere the decision was made.

What is cashmere?
Our cashmere wraps and scarves are produced right here in the UK, by Johnstons of Elgin in Moray, northern Scotland. But the story goes back a little further than that, and can be traced to its origins in Mongolia, China or Afghanistan. For this is where the true producers of cashmere live.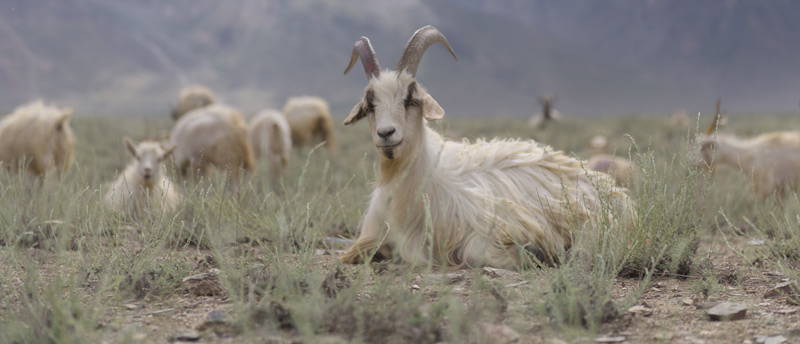 Cashmere comes from goats, and for it to be produced, these animals must live in a cold climate. Chilly though it can be, Scotland's temperatures don't quite dip low enough to ensure cashmere production.
Where these goats live, winter temperatures are often below -30°C. To protect the animals during this freezing season, they grow a downy undercoat that covers their underside. As such, a colder winter results in a better cashmere harvest, as this layer of insulating downy hair becomes longer.
Once spring has sprung and this extra insulation is no longer needed, the cashmere can be combed out of each goat's coat. This is done by hand, and any rougher hairs - known as 'guard' hairs - will be removed, leaving only the finest strands of cashmere.
How our cashmere is produced
After this has been done, the difference between the best cashmere in the world and inferior versions depends on how the material is processed. The finest cashmere contains none of those thicker, rougher hairs. It is not bleached, and nor is softener added during production.
Our Scottish cashmere is made by skilled, experienced staff who treat this fine material with the respect it so richly deserves. Traditional carding machines are used to comb and align the strands. During spinning, carding, dyeing, weaving and finishing, only the minimum of processing is carried out to best preserve the natural benefits of the fabric.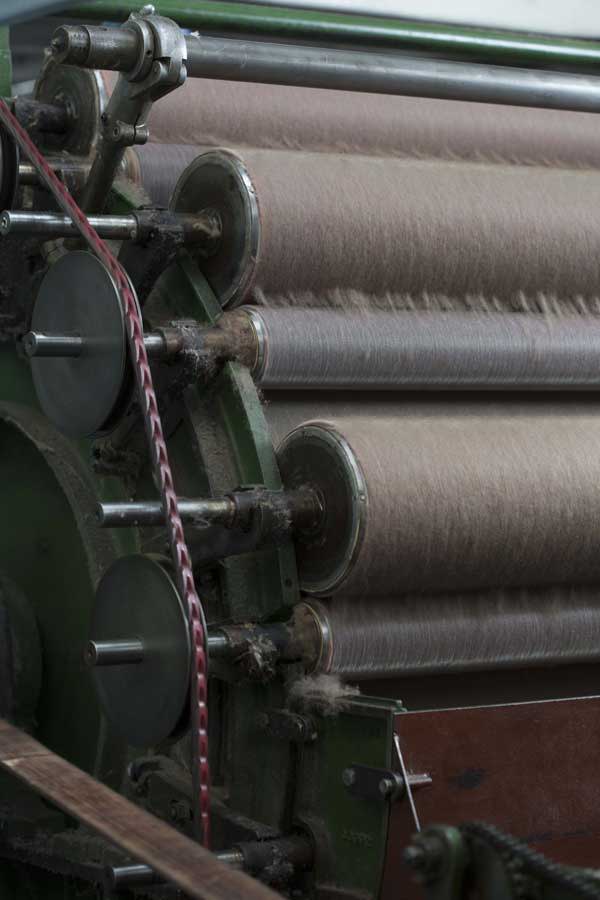 Longer, finer cashmere strands result in a far superior fabric. The best cashmere will actually improve with age, becoming even softer to the touch over time. In comparison, cheaper cashmere may feel rougher over time as the added softeners or chemicals wear away. Like with silk, long strand cashmere can stand the test of time - and is far more durable than an inferior version.
In fact, even lower quality cashmere is not really what most might call 'cheap' - so why not pay a little more to ensure you get a garment that will last a lifetime?
Why is cashmere so expensive?
For the reasons detailed above, cashmere is clearly expensive to produce. The goats who grow the downy protective coat during winter have to be looked after all year round, and once spring arrives, this is harvested by hand to ensure only the finest strands make the grade.
These cashmere strands are then transported to Scotland, where a highly skilled team produces garments of incredible quality. When treated with care, the cashmere will actually improve with age. Which is why your cashmere wrap or scarf really can last a lifetime. It's a classic investment piece that has so many uses - both as clothing, when travelling and around the home.
You can find out all about Calidad Home cashmere, in more detail, here.